Lancing Railway Station on Sompting Road and South Street, is home to two areas of planting maintained by the community group Keep Lancing Lovely. Established in 2014, Keep Lancing Lovely have 100+ volunteers from the local community engaging in many different projects to improve the appearance and environment of their local areas. In 2017 they were able to plant up two areas (totalling approximately 10M2) at the north side of the station with a selection of wildflowers, herbs and green manure plants like Phacelia. This has provided both habitat and forage plants for many different species of butterflies, bees and other insects. The rather rare Long Tailed Blue butterfly has been spotted in recent years. Area One is a brick built deep bed and Area Two is a fenced in area near the level crossing at the station.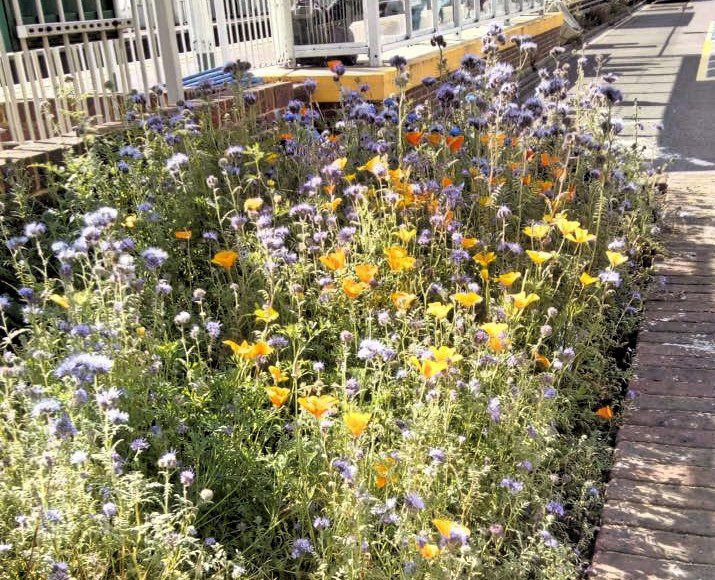 The areas are easily accessed by the public as the beds are situated on the outside boundary of the station grounds. There is a colourful display all year so there should be something to see most seasons.
Keep Lancing Lovely are formal "Station Partners" with GTR/Southern Trains at Lancing Railway Station where they promote public and sustainable transport, the local environment and their own projects. To learn more about the work that they do and to explore volunteering opportunities visit their website Keep Lancing Lovely – volunteers boosting the West Sussex village (weebly.com) and their Facebook page (Keep Lancing Lovely | Facebook .