Worthing Climate Action Network (WCAN) in collaboration with XR Worthing began a 'Wilding Worthing' petition to mark No Mow May in Spring last year, asking Adur & Worthing Councils and West Sussex County Council to stop mowing road verges so often and instead allow the wildflowers and grasses to grow. When the petition reached 1000 signatures last June it was presented to Worthing Council where it was accepted. Negotiations began with West Sussex Highways with the first trial Community Road Verge in Worthing being established on Goring Road.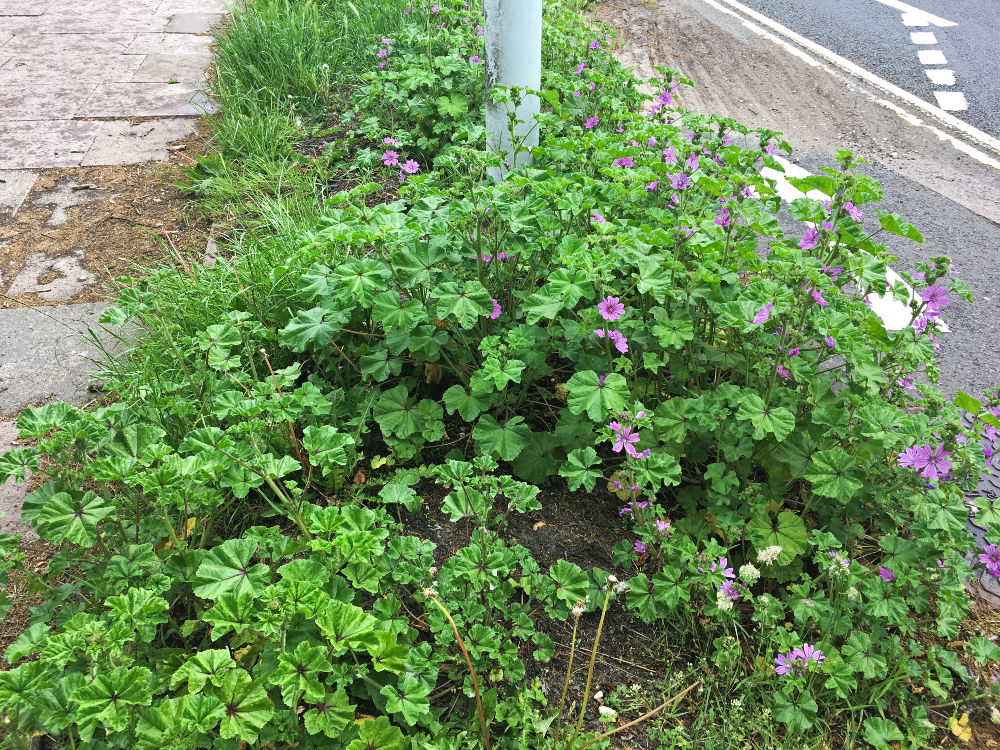 The site is comprised of several grassy verges along Goring Road between the Goring Shops and Shaftesbury Avenue, pedestrian accessibility is good due to the adjacent pavement. No seed has been sown at this site as it is hoped that the natural seedbank present in the soil will have the chance to establish with the reduced cutting regime. Already species such as Common Mallow, Birds Foot Trefoil, Ribwort Plantain and Daisies can be seen flourishing.
There will be only one cut a year to be undertaken in September. Volunteers will take away the grass cuttings in order to help keep the ground infertile, providing the best conditions for the wildflowers to thrive. Other verges are now being planned across the area.
For more information please contact WCAN Worthing Climate Action | Facebook .