Heene Cemetery is located on Manor Road, Worthing. Within the now closed cemetery (burials no longer occur there) there is an extensive wildflower meadow that is managed by the Friends of Heene Cemetery group. A team of volunteers carry out maintenance of the land by removing invasive species and replacing them with suitable native species, such as Common Bird's-foot- trefoil, Meadow Crane's-bill, Primrose, Wild Teasel and Yarrow. A comprehensive list, supplied by the Friends of Heene Cemetery can be found here: Heene Cemetery Flowering Plants List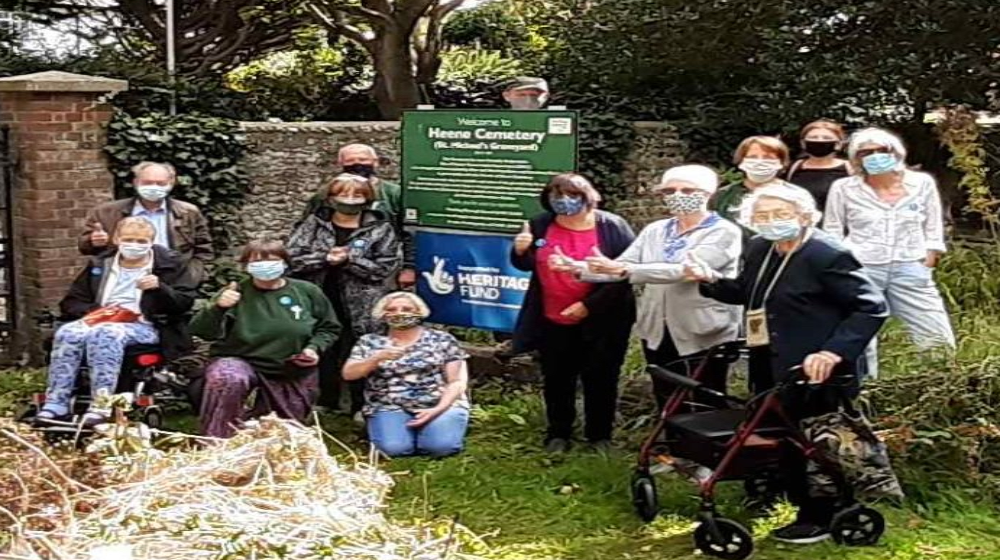 Access to the site is normally restricted to the public, however voluntary work is carried out on Tuesday and Saturday afternoons between 2pm-4pm during which members of the public are allowed to enter. New volunteers are welcome to visit on these working days and learn what the group does and where help is needed. Throughout the year volunteers run 4 open days and several tours. Visits by arrangement can be organised with the Friends of Heene Cemetery.
Mats are available to place on the paths suitable for wheelchair and impaired access.
The last year has been challenging, but Friends of Heene Cemetery have managed to keep the basic maintenance of the grounds under control with dedicated volunteers attending in pairs throughout lockdown by working in isolation and adhering to social distancing rules.
Even with the restrictions that have continually been changing this year, as a team they have managed to maintain, record, research and begin many different projects:
A new website was launched in July 2020 where the group celebrated 5 years of working together with a picnic.
Green Flag Award judging by Keith Percival
Two publications in the local paper, Worthing Herald.
A visit by Kate Greening WBC Cemetery's manager and Harriet from Caring for God's Acre
Rescued slow worms and lizards were introduced
Survey of mosses etc by Sue Rubenstein from Sussex Biodiversity Record Centre
Survey of Fungi by Nick Aplin from Sussex Biodiversity Record Centre
Introduction to identifying headstone materials by West Sussex Geological Society
The best time to see the wildflowers is from February to October.
For more information please visit Heene Cemetery – A closed cemetery in Worthing, West Sussex