Cortis Avenue Wildlife Garden (CAWG) is located on Cortis Avenue, off of Carnegie Road in Broadwater. It comprises an area approximately the size of a football pitch and is divided into a number of wildlife habitats, including a wildflower meadow (annual and perennial meadow), a herb garden, flowering hedgerows, heritage apple trees, a shady wildflower border, 2 ponds, soft fruit and edible hedgerows for birds, and a compost area. The site was adopted in 2011 for use as a wildlife garden and is currently held on license from Worthing Homes.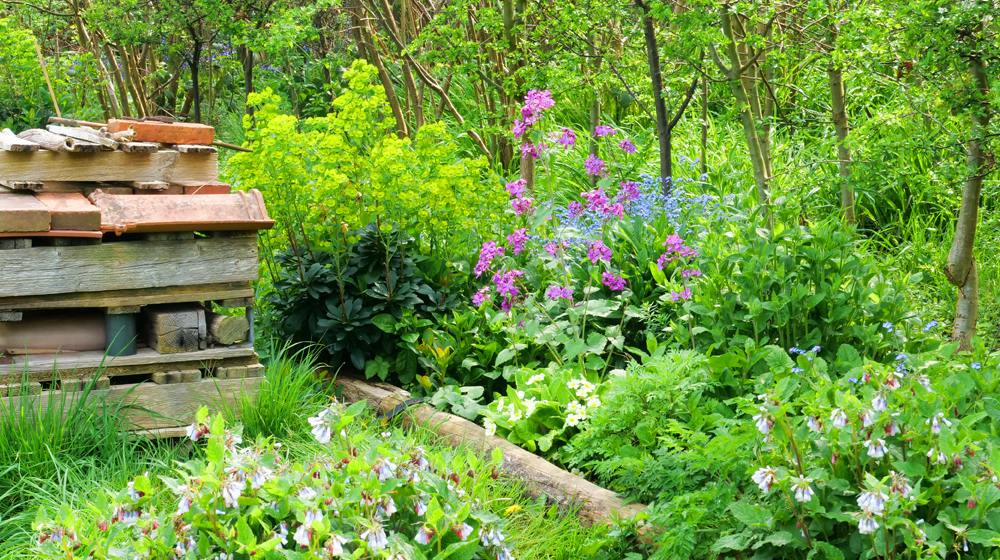 Prior to its transformation into a refuge for wildlife, the site was a disused playing field prone to fly tipping. Since 2011, volunteers have undertaken extensive work initially to remove 20 skips of rubbish and to plant up trees and hedgerows. In 2016 an area of rough grass was cleared to create a flower meadow, which has to be weeded annually to remove couch grass, bindweed and plantain. In 2019 a beehive was added to the site, managed by volunteers. A composting toilet was installed in 2019/20, completed just before lockdown. Additional hedgerow with butterfly food plants has also been put in recently by volunteers.
The site is locked to protect from fly-tipping and vandalism. Under normal circumstances the site is open every Wednesday morning 10am – 12.30pm. Visitors are always welcome.  The garden is open for occasional visits by appointment at other times. An annual Open Day (taking place on a Saturday) is held in the summer. 
Currently due to Covid restrictions the garden is not open to the public at present, and volunteers are attending within government rules to undertake limited maintenance.
The site is flat with grass paths although some paths are uneven. There are no hard surface paths beyond the entrance drive. There is disability access to a composting toilet. Visually impaired visitors would need to be accompanied. Some paths are suitable for all-terrain wheelchairs.
There is something flowering all year round. The main meadow flowers from May to October and the mix of species varies year by year as volunteers rely on a mixture of self-seeding and annual sowing to keep the meadow vibrant for wildlife.
The site is particularly rich in butterflies and cinnabar moths. Taking advantage of the rich wildlife in the garden, volunteers run supervised bug hunts and pond dipping at the Open Day. Visits by parents and children on Wednesday mornings are encouraged, especially in the holidays. The garden is often used by parents home schooling their children, and by local playgroups and childminders.
The site is dependent on water capture to keep the pond filled and to water vulnerable plants. Despite doubling water storage, for the last 3 years the garden has run out of water by July, and some of the plants and flowers suffer due to water stress. 
When the garden reopens to the public, the regular volunteer session is Wednesday morning.  There are currently 8 regular volunteers – who are happy to welcome one or two others. Due to the nature of the site there are a limited range of tasks to be completed each week.
To get in touch please visit Cortis Avenue Wildlife Garden | Facebook